Monday 15 March 2021
Points experts
Tribune - Megatrends, choosing sustainability
More and more retail savers want to take their investments in hand and build their own future. This is especially true for investors who, with an eye to shrinking future pensions, are keen to reduce their reliance on decisions by governments and pension agencies. But this raises the question of how to obtain returns over years or even decades. By generating strong performances over time, managing risk while simultaneously supporting the sectors of the future, investing in themes with long-term potential – aka thematic investing – is a great solution.
TAKING CHARGE OF YOUR OWN INVESTMENTS
This strategy has even greater appeal because it fits with a major stock picking trend, namely appetite among retail savers to take charge of their own investments. As environmental, social, and governance (ESG) criteria gain in prominence, savers' choices are based on increasingly precise company intelligence. Factors such as having a sustainable business model, complying with best practices, and managing risk are now decisive criteria.
According to a 2020 survey by Insight AM, a consultancy for CPR AM (in partnership with Opinion Way and Spoking Polls), 65% of French retail savers believe that responsible investment products are likely to make them more confident in the management of their savings.
GROWTH FACTORS THAT YOU CAN COUNT ON
An investment strategy designed with a long-term view will benefit by harnessing the main growth drivers over time. This leads to the question of which market themes to focus on if we want to invest in tomorrow's growth, keeping in mind that any discussion also needs to factor in today's environment, which features a shrinking workforce and weak investment.
The first growth factor is labor, considered in quantitative but also qualitative terms. Labor efficiency is one of the drivers that can offset population ageing and the decline in the workforce over the long run. We need to leverage knowledge and skills by investing in human capital. As a creator of collective value and a critical factor in vibrant, inclusive growth, lifelong learning is definitely one of the most promising themes.
As a factor that can boost labor and capital efficiency, technical and technological progress should be another focus in the hunt for long-term growth. This theme encompasses all companies that are capable of disruption, understood in the broad sense, i.e., firms that achieve service or technical breakthroughs, but also major steps forward in terms of quality or price.
RISK FACTORS TO BE CONSIDERED
Yet merely targeting growth sources is not enough: each of these drivers has to be assessed against the main risks to which it is exposed. Global warming is the biggest of these, as it compromises the prosperity generated by our economic model through its effects on agricultural production, population movements, labor productivity, commodity prices, health, and geopolitical conflicts.
Likewise, it is important not to underestimate the impact of inequality, which, as the OECD has clearly shown, inhibits growth1. For large swathes of the population, inequality reduces access to education, jobs, and basic products; it also drives social movements and fuels radical political programs that could disrupt democracies and economies. The US Federal Reserve recently spoke about how a non-inclusive labor market undermines growth.
Other crucial risk factors that need to be considered include food insecurity and management of demographic trends – especially aging – affecting the world's population. Make no mistake, the ability of companies to meet these challenges will shape the sustainability of growth in the 21st Century.
NEW OPPORTUNITIES
Responding to these issues is the challenge that we must meet. But it is also a source of investment opportunities that we need to explore as we seek to build a portfolio of higher-performing companies that are ready to cope with the demands of sustainable growth. Among these opportunities are renewable energies and smart solutions that will help to meet the goal set by the COP21 Climate Change Conference of keeping global warming to a 1.5°C increase by 2100.
Consider the example of Schneider Electric. The group has refocused its business, moving from installing control and automation systems to providing critical power and smart grid software applications. This innovative switch has enabled customers to save on engineering time and maintenance costs while scaling back their carbon footprint. By end-2020, they had saved 120 million tons in CO2 emissions2. The group has also set itself the ambitious goals of being carbon neutral by 2025 and being a net-zero CO2 emitter by 2030. This is a prime example of how innovative capacities are being harnessed to drive the ecological transition that companies must achieve if they are to adapt to the new challenges and unlock the new opportunities.
A NEW FRAMEWORK OF ANALYSIS
Investing in companies that are capable of taking on the big challenges facing our societies requires a new analytical framework for retail and institutional investors, that goes beyond pure sector-based or geographical assessments. Putting growth factors at the heart of your portfolio – and controlling the risks that could hold them back – is a way to craft a longterm investment strategy while also playing a part in building tomorrow's world.
Download full document below.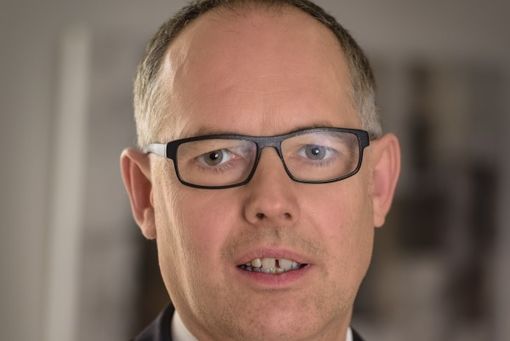 Arnaud Faller
Deputy CEO & CIO - CPR AM