Monday 15 March 2021
Points experts
Thematic Allocation: our key turnkey solutions
Since the 2009 launch of our Silver Age strategy on ageing of the population, CPR AM has become a benchmark player in thematic investment. Through ongoing innovations and co-construction with its clients, CPR AM now manages about a dozen thematics totalling 15 billion euros in assets. These include food challenges, education, sustainable urbanisation, climate, reduction of inequalities, disruption, medical technologies and lifestyles, among others. Through its investment solutions, CPR AM aims to address the major shifts and challenges of our century as both a source of long-term opportunities and as factors for managing risk for investors and of sustainability for the planet and people.
Even so, investors may have a hard time choosing thematics to invest in. That's why we have developed two thematic allocation solutions with different risk profiles:
• For less risk-averse investors seeking potentially higher returns, a 100% equity solution: CPR Invest - Megatrends
• For investors who are more conservative or have a medium-term horizon, a multi-asset class solution: CPR Invest - Smart Trends.
In light of the current market environment, let's have a closer look at Smart Trends.
THE FUND'S GENESIS
CPR Invest - Smart Trends was created in 2019 to offer thematic exposure to as many investors as possible through a diversified solution that is different from our traditional pure equity funds. It is meant for investors wanting to invest safely on the financial markets and get through an uncertain medium-term macroeconomic environment, while capturing returns generated by longterm thematic funds.
Smart Trends combines two of our house capabilities: asset allocation and our aforementioned thematic equities expertise.
THEMATIC EQUITIES, FLEXIBILITY, MODERATE RISK AND ESG
This multi-asset class fund is original in its equity allocation, which consists exclusively of thematic equity funds managed by CPR AM. The fund is invested at all times in thematic equities. These are selected on the basis of the market environment and the resulting outlook, according to our strategists and managers, in order to tap into longterm thematic alpha at all times.
In addition, given the profile of target clients, risk management is at the core of the investment process, and the fund has been designed to stay within an SRRI of 3. To do so, it takes a flexible approach to allocation between asset classes – equity exposure ranges between 0% and 35% and fixed-income exposure between 65% and 100% within a rate-sensitivity range of [-1; +8]. This makes it possible to adjust the portfolio's profile deftly to multiple market scenarios.
Some asset classes do not yet possess vehicles integrating ESG criteria, such as emerging fixed-income and currencies. That's why we have set a gradual target of 100% with a regulatory minimum of 50%. The portfolio currently already includes 80% of vehicles taking a responsible approach.
AN INITIAL CRISIS TEST PASSED WITH FLYING COLOURS
The profound uncertainty and volatility spikes that marked 2020 showed how robust the fund and its management process are. Smart Trends returned a very solid 3.9% in 2020 (I share class in euros), thanks to its conservative allocation early in the year, made more aggressive as the Covid-19 receded worldwide.
Within the equity allocation, thematic funds played their role in full in terms of performance, particularly the CPR Invest - Global Disruptive Opportunities fund. This contribution of thematic alpha integrated into a moderate allocation helped limit losses considerably in March 2020, when most pure equity funds suffered steep underperformances.
Client confidence and the fund's strong showing paid off in substantial inflows of more than €400m on the year. Momentum spilled over into 2021, as the fund surpassed 500 million euros in assets under mamagement in February, just 18 months after its launch.
HOW WE ARE POSITIONED FOR THE COMING MONTHS
So far this year, we have continued to raise portfolio diversification through the Climate Action and Social Impact funds, both of which have ridden a broad investment universe encompassing all sectors. We are also gradually raising the fund's weighting in the Future Cities fund, whose theme looks especially attractive amidst rising public investments in infrastructures.
Confident in our baseline scenario of a gradual reopening of economies, we have kept our net equity exposure at around 15% to 20% so far this year. We are also closely monitoring fixed-income market disruptions, which began in the last week of February, especially on the US markets.
Download full document below.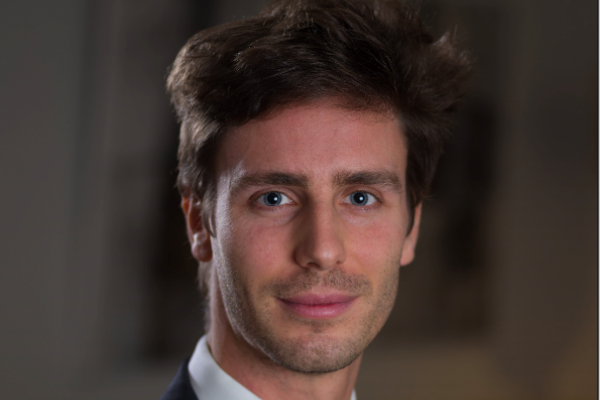 Gauthier Saint-Olive,
Product Specialist - CPR AM